The demands for shorter production runs, shorter lead times, and continual pricing pressures require today's flexo printer to look at the combination of digital and flexo technologies to grow profitably. APR is involved with two of today's most innovative solutions for combining digital technology with more traditional flexo capabilities.
Keys to making these deliver the promised ROI are color management and constant process controls. This is where APR's technical expertise and product solutions come in. We offer the tools and knowledge to help control color and establish proper process controls to make your investment meet its ROI objectives.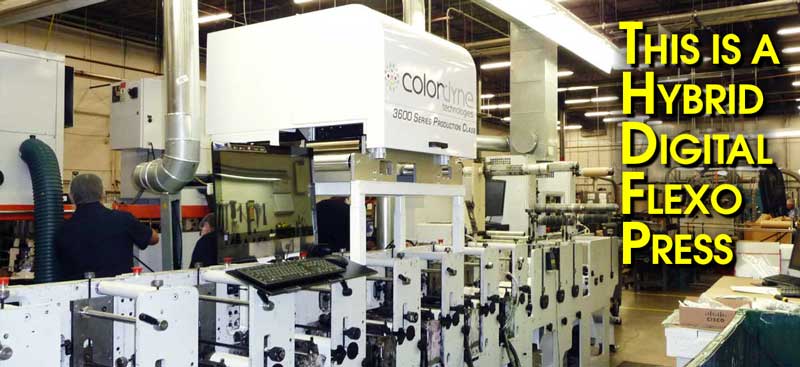 Colordyne Technologies' 3600 Series Retrofit allows you to turn your existing press into a state-of-the-art digital/flexo hybrid press. The Colordyne 3600 Series Retrofit digital printing platform offers an industry-leading combination of high print quality, fast job production, and low equipment cost. The 3600 Series Retrofit is an ideal print production solution for label converters looking to add full color digital inkjet printing to their existing flexographic press, and make use of their tooling inventory.
Cost Savings & Superior Performance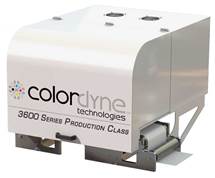 Avoid costly setup expenses by printing high mix, low volume jobs digitally and add full color variable data to traditional analog processes. The superior performance and price proposition, ease-of-use, self-maintainability, and scalability of the 3600 Series Retrofit platform create a powerful productivity tool suitable for use in a variety of converting applications. Utilize the 3600 Series to profitably augment and grow current CMYK printing activities.
Learn more about: Colordyne 3600 Series Retrofit
APR is proud to have a Bobst state-of-the-art narrow web in-line press in our Technology Center and to serve as Bobst's demonstration center for narrow web.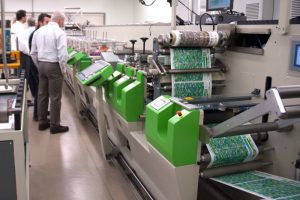 Bobst is bringing the simplicity of Digital Printing to Flexo by optimizing the Flexo process and thus "digitalizing" the complete flexo manufacturing process, reaching new standards in quality and productivity. This technology allows flexo to better compete for short run work.

BOBST provides a wide range of solutions for the labels and flexible packaging industry. UV flexo and multi-process printing units, digital automation, tension and temperature control offer exclusive solutions and best value for quality and innovation.