APR's Line of Affordable Anilox Roll Cleaners
APR's Anilox Roll Cleaner is designed to clean Anilox Sleeves and Rollers, and can remove Water and Solvent-based inks, as well as UV and EB inks. As many as three user-programmable cycles can be configured, stored and initiated via the unit's touch-screen control panel. The anilox roll or sleeve is cleaned using a three-step process:
1. Washout with detergent - Detergent is sprayed on the Anilox while the cylinder rotates.
2. High-Pressure Water Rinse - High-pressure water jets blast the detergent and ink from the cells of the anilox.
3. Forced-Air Drying - Two high-pressure air nozzles dry the cylinder.
Read more.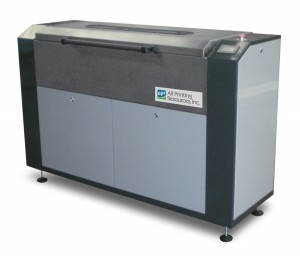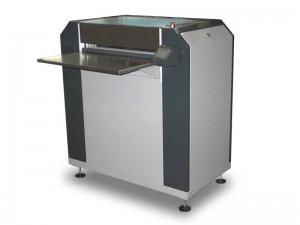 APR Automatic Photopolymer Plate Cleaning Unit
Designed for efficient automated cleaning of either letter-press or flexo plates. This unit is designed to automate and improve the productivity and performance of cleaning photopolymer plates, both flexo and letterpress. Units are available in different sizes ranging from the APC-45 that can handle plate widths of 17 inches (minimum plate length of 5 inches) to the APC-140 that handles plates up to 55 inches in width. Process steps are cleaning, rinse and dry and the plate is automatically drawn into the processor by the dragging rolls. Transport speed and temperature settings controlled by the computer and is equipped with two brushes with alternating and floating movements.
Read more.
Duster 2000
Duster 2000 improves quality and the plate-room work environment by removing dust, odors & VOC's from the photopolymer platemaking environment. Duster units with their multi-stage filtration systems provide an efficient, cost effective solution to reducing dust, odors and VOC's present in the platemaking process, both solvent and thermal processes. This system puts emphasis on "source capture" of pollutants and also focuses on the invisible dust particles and gas phase pollutants.
Buy any of these products now!
Yellow Magic
Clean virtually everything on a press with Yellow Magic, a superior water-based, environmentally safe cleaner.

Yellow Magic 7 is a non-HazMat, environmentally safe cleaner. This water based cleaner can safely clean virtually everything on a press.
Yellow Magic - Food Grade Specifically formulated for food labeling and packaging equipment for the food industry, Yellow Magic-Food Grade is NSF certified A1 and produced in an allergen-free plant. It is the most effective, safe cleaner available.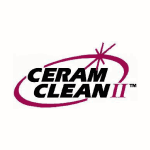 CeramClean Anilox Roll Cleaner
Harper CeramClean II removes most tough stains on the roll face, and safely and thoroughly cleans gravure and chrome cylinders.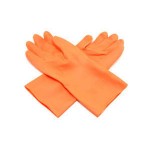 Gloves
APR carries a full line of protective gloves for safety and protection including disposable powder-free latex, nitrile, orange chemical resistant to protect hands when cleaning.
Spunlace Wipers
These cloth-like wipers are manufactured in a "spunlacing" process using needle-like jets of water to "entangle" fibers into one of the most durable wiping fabrics ever made. Engineered specifically for wiping, spunlace resistes abrasion, contains no binders or glue, is low linting, and highly absorbent in water or solvents.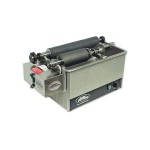 Sonic Solutions
Sonic Solutions provides ultrasonic cleaning systems for laser engraved ceramic anilox rolls that blends two processes that are integral to restoring full cell volume to anilox rolls and to the safety of the anilox roll allowing you to use the anilox rolls at the levels that they were made to be used like new condition again. Sonic Solutions has cleaning systems that can accommodate rolls of varying sizes up to 38" in length. In most cases, gears or bearings do not need to be removed. systems are user friendly and can clean from one to six rolls at time. They don't even have to be the same size or from the same type of press.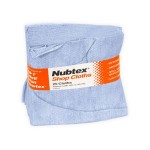 Nubtex Shop Cloths
Versatile Nubtex Shop Cloths provide a totally new approach to pressroom cleaning. Made from an advanced cloth material, Nubtex Shop Cloths are soft, absorbent, and extremely durable. Nubtex Shop Cloths combine the characteristics of cloth towels with the ease and convenience of disposable wipes. Ideal for cleaning rollers and ink chambers, as well as for all types of general cleanup. Nubtex Shop Cloths are available in 4 sizes: 3 quarter-folded sizes (25 wipes/bundle, 15 bundles/case) and a handy-to-use, shop-adaptable roll size of 400 perforated towels per roll.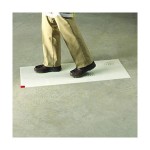 3M™ Clean-Walk Mats
3M™ Clean-Walk Mats
feature a multi-sheeted adhesive system that captures dirt on contact from shoe soles, wheels and other passing objects. Individually tabbed and numbered sheets peel away easily exposing a fresh, ready-to-use sheet.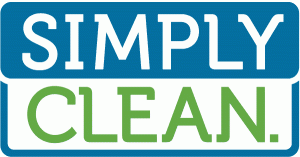 Simply Clean is All Printing Resources' line of products designed to clean flexographic inks efficiently. There are eight different solutions tailored to what you want to clean. Some are multi-purpose cleaners that work on all types of ink and throughout the pressroom, while others are designed for more targeted purposes.
We also carry a full line of film cleaners, glass cleaners, hand cleaners and more...
If you don't see what you are looking for, please call our Customer Service department at 1-800-445-4017.