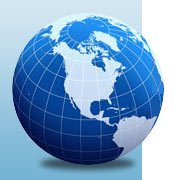 Why APR?
Consider APR your resource for a complete range of solution-oriented products from respected industry leaders that offer proven cost reduction and time-saving opportunities. APR offers dependable service and unsurpassed technical support from our team of industry professionals.
Why All Printing Resources (APR)?
Total Cost Reduction
APR's pledge is to be your resource for Total Cost Reduction throughout the flexo process…from the bucket to the substrate.
Learn How...
Great source for problem solving products and services
APR has a number of products designed to solve many of the "pains" that many flexo printers face and the trouble-shooting know-how to assist in implementing these solutions.
Learn More
New & innovative technology resources
We pride ourselves in representing some of the most innovative product lines worldwide and keeping our customers abreast of new technologies that can improve their profits.
Learn More
TeamFlexo approach
APR's team approach result in savings.
Learn More
Little things count
Little things can make the difference between being viewed as a value added vendor-partner vs. just a source of commodity products and can add up to greater savings.
Learn More
More than a distributor — a value-added fabricator and manufacturer's representative
These capabilities allow us to offer a more complete line of solutions and problem solving capabilities.
Learn More
Lean and Efficient Supply Management Solutions
APR has made major investments in state-of-the art supply chain technology to lower your costs and save you time.
Learn More
Why use a dealer/distributor and not buy direct?
Often some of the services required by our industry are better suited to the core competencies of distribution and result in more overall cost effective solutions.
Learn Why
More than just a Source… A Resource!
How do we define the difference.
Learn How