Optimizing your performance from the bucket to the substrate.
Value-Delivered Services... from custom designed end seals to complete ink delivery implementation and technical support... APR provides not Value-Add but Value Delivered.
Solutions Include:
Doctor Blades - no one carries a more complete doctor blade line-up than APR to offer you the best blade combination to meet your specific requirements. We offer all types of steel, composite and coated blades designed for optimal performance. Cut-to-length and special packaging are available.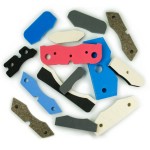 End Seals - APR is the world leader in supplying end seals with a unique cutting system that results in the highest quality end seals in a wide breadth of materials. Our full range of products and expertise allow us to cost effectively customize an end seal to meet your specific needs.
Anilox roll cleaning supplies and equipment - for accurate, consistent, and precise ink delivery, it is critical anilox rolls are properly cleaned and maintained. APR can diagnose your needs and provide the right solution for your requirements. Read more.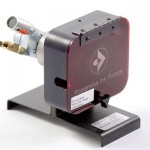 Ink Pumps - Complete line of Peristaltic, centrifugal and diaphragm pumps. Read more.
Ink filters & magnets - minimize contaminants such as hard particles or metals from dried ink, blade material, or ceramic chips that can cause anilox roll scoring. Read more.
Customer Case Study
Flexible Printer Seals the Deal on Savings
Situation: All Printing Resources helps premier printer reduce costs with new end seal solution...
---
Ink Delivery
Technical Articles
Hoses, fittings, ink tanks, ink tank liners, mixers, and many other related components are all important items for making sure you have optimal flow and changeover capabilities.
Interflex Enclosed Doctor Blade Chambers - allows faster machine speeds and delivers greater application uniformity - while providing shorter make ready times, less maintenance, and enhanced operator safety and next to no cleanup. And, no tools are required.
Training - training on optimal utilization of all the above products is available at no charge from APR's Training & Tech Support Team. Training seminars and webinars are available on FIRST, Color Management, G7 Methodology, Digital Platemaking, Flexo Trouble Shooting, and more.
Installation - APR can install and train on all of the equipment lines listed above.
And more... to complete the ink delivery system, APR carries a full line of related products such as pH meters, dyne pens, Zahn cups, corona treaters, and many more.
For more information, please contact us at 1 (800) 445-4017 or e-mail info teamflexo.com.
Ink Delivery Supplies and Equipment
---