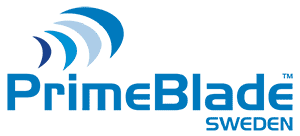 PrimeBlade 900 Nano
PrimeBlade® Sweden, along with their partners, have developed a Nano technology to treat and produce different steel qualities, allowing them to optimize the properties and performance of the steel. The 900 Nano Series doctor blades are produced with the latest Nano technology without ceramic or nickel coatings being used today in long life blades. Consequently avoiding effects on brittleness, the environment and anilox wear.
The microstructure of the 900 Nano Series consists of finely distributed small carbides to give it exceptional wear resistance and reduced friction. The 900 Nano Series is a revolutionary patented metallurgic-treated steel blade which extends blade life to previously unseen levels in non-ceramic coated doctor blades for both Flexo and Gravure applications.
For printers looking to increase doctor blade longevity, print quality and productivity, the 900 Nano Series can be part of the solution. Available in choices of refined carbon steel (900 Nano I), stainless steel (900 Nano II) and alloy tool steel (900 Nano III).
PrimeBlade 900 Nano+
Nano+ is the latest addition to the Nano Series. Changing the time and temperature in the Nano process allows added particles to penetrate deeper into the steel. This process also creates more carbon particles and allows them to unite with the softer areas of the steel. This process has shown longevity increases of 25-30% in the Nano+ Series blades, making them a great choice for abrasive inks. Available in choices of refined carbon steel (900 Nano I+), stainless steel (900 Nano II+).
APR formed our Technical Solutions Group (TSG) to encompass a full range of expertise in all critical areas of the flexo process. This team is made up of industry professionals who are dedicated to being up to date on new technologies, armed with the last in diagnostic tools, and experienced in problem solving that can achieve sustainable results. All of the TSG team members are FIRST Level III certified. Dan Muthig has over 29 years experience in narrow to wide web flexo.