The opening weekend of the NCAA March Madness basketball tournament is one of our favorite sports events. Sharing ideas and technologies designed to improve flexo printers' processes and profitability is our favorite way to engage with the industry. Why not combine both?
We have invested a lot in our Technology Center and this is a great opportunity to share ideas, demonstrate equipment hands-on, and watch a little basketball (all while having something to eat and drink!).
To guarantee this will be time well spent, we have invited a number of industry experts to discuss topics that will be of real value if you're looking to learn about solutions to improve profitability. These will include:

Newer innovative technologies in our industry - like digital hybrid flexo, LED-UV, laser anilox roll cleaning
Technologies that continue to advance and evolve – like G7, expanded gamut printing, workflows, and flat top dot plate technology
Basic areas to improve like ink delivery and choosing the right stickyback.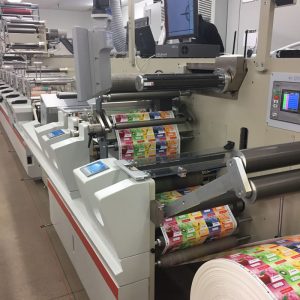 Hands-on opportunities will include seeing how the new Bobst M5 press makes short run work more profitable. We will also have new equipment for plate making, color management, plate mounting, cleaning, and process control.
We are hoping folks will spend the whole day, but we understand all about busy schedules, so you're welcome to stop by for any portion that fits into your schedule. Food and beverages will be available all day and the games will be on during breaks and full time after 2pm. We will also have some giveaways for those that can make it.
Previous APR Open Houses have received very good feedback. We think this year's line-up of speakers and equipment is our best yet. Please join us in keeping track of what is going on in our industry while keeping track of how your bracket is doing.